Allergies are a constant in the world we live in. It's estimated that hundreds of millions of people world-wide are affected by one or more allergies. A quick look at the DBV Technologies website however, will give you reason to hope if you're one of those who suffer from an allergy.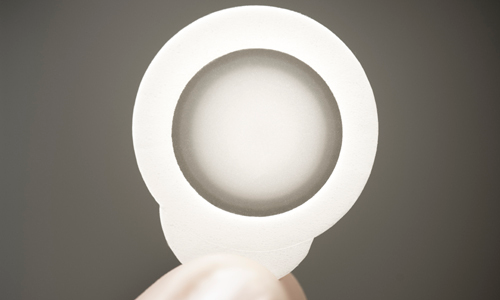 If you click here you'll be able to see the full range of Viaskin products currently being developed. Hen's egg, peanut and cow's milk protein allergies are the main focus at the moment – unsurprisingly, since these three food allergies account for many problems, especially in young children in the case of CMPA.
Viaskin is actually very kid-friendly – much more so than traditional, non epicutaneous methods of diagnosing and treating allergies. In the past, patients have been treated by means of injections and oral drops, neither of which are necessarily ideal for children. The Viaskin patch (shown below) is very small and is simply placed onto the patient's arm. This makes this approach to allergy treatment much less worrying and painful for children – and easier for their parents too!